Winter is in full bloom and well, sometimes, it's best to just snuggle up on the couch and bury your nose in a good book. Here is what I'm currently reading.

" Unshakeable: 365 Devotions for Finding Unwavering Strength in God's Word" by Christine Caine
God is bigger than your current story. Bigger than fear or shame or that voice in your head that whispers that you are not enough, too broken, or too flawed. Join Him in a closer relationship—one rooted in truth and Unshakeable. In this daily devotional Christine Caine encourages you to find confidence to live as the person God created you to be.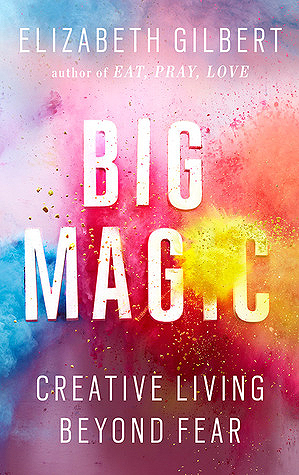 "Big Magic" by Elizabeth Gilbert
Readers of all ages and walks of life have drawn inspiration and empowerment from Elizabeth Gilbert's books for years. Now this beloved author digs deep into her own generative process to share her wisdom and unique perspective about creativity. With profound empathy and radiant generosity, she offers potent insights into the mysterious nature of inspiration. She asks us to embrace our curiosity and let go of needless suffering. She shows us how to tackle what we most love, and how to face down what we most fear. She discusses the attitudes, approaches, and habits we need in order to live our most creative lives. Balancing between soulful spirituality and cheerful pragmatism, Gilbert encourages us to uncover the "strange jewels" that are hidden within each of us. Whether we are looking to write a book, make art, find new ways to address challenges in our work,  embark on a dream long deferred, or simply infuse our everyday lives with more mindfulness and passion, Big Magic cracks open a world of wonder and joy.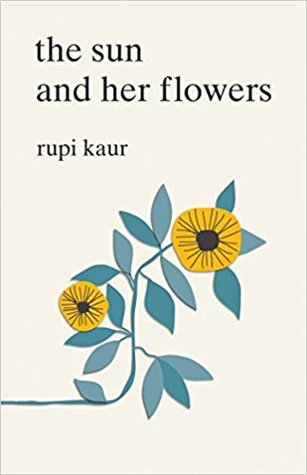 "The Sun and Her Flowers" by Rupi Kaur
From Rupi Kaur, the #1 New York Timesbestselling author of milk and honey, comes her long-awaited second collection of poetry. A vibrant and transcendent journey about growth and healing. Ancestry and honoring one's roots. Expatriation and rising up to find a home within yourself. Divided into five chapters and illustrated by Kaur, the sun and her flowers is a journey of wilting, falling, rooting, rising, and blooming. A celebration of love in all its forms.
"Eat, Pray, Love" by Elizabeth Gilbert
A celebrated writer's irresistible, candid, and eloquent account of her pursuit of worldly pleasure, spiritual devotion, and what she really wanted out of life.
An intensely articulate and moving memoir of self-discovery, Eat, Pray, Love is about what can happen when you claim responsibility for your own contentment and stop trying to live in imitation of society's ideals. It is certain to touch anyone who has ever woken up to the unrelenting need for change.